Fugitive Captured
08/01/2018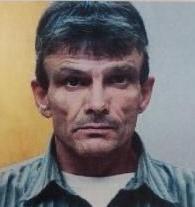 A wanted fugitive, whose escape in July resulted in injuries to a Franklin County Courthouse Deputy, has been captured.
Troy Eugene Dawson was arrested by Franklin County Sheriff's Office Deputies and Investigators today, August 1, 2018. Investigators received information this morning that lead to Dawson's location and he was taken into custody without incident.
The Franklin County Sheriff's Office thanks all citizens who provided tips to help in finding Dawson.