One arrested for Child Abuse
08/18/2017
Investigators with the Franklin County Sheriff's Office were contacted by Russellville Hospital Emergency Room at approximately 5:00 p.m. yesterday, Thursday, August 17th concerning a child that had been brought in with a broken femur. The child was brought to the ER by Timothy Andrew Arnold, the boyfriend of the child's mother. The child had numerous bruises on his face, head, and hip as well as the broken leg. The child indicated that Arnold had caused some of the bruises on his face.
The boy's mother was contacted by Arnold around 3:00 p.m. at work about the leg injury. She stated to investigators that she started leaving the child in Arnold's care the last two weeks while she worked and that over the last 2 days she noticed the appearance of the bruising.
Investigators interviewed Arnold and the suspect admitted to whipping the child earlier in the month but not recently. He did admit to slapping him in the mouth. The suspect could not explain how the bruising happened during his care of the child.
According to school officials the kindergartner did have one noted bruise on Wednesday, but the injuries present at the ER were not there Wednesday and the child was not at school on Thursday.
Timothy Arnold was arrested and is currently charged with Child Abuse awaiting medical updates on the child's injuries. Additional charges are pending those findings.
Sheriff Shannon Oliver called this case horrible and very sad and stated that it is always a sad situation when a child has been harmed.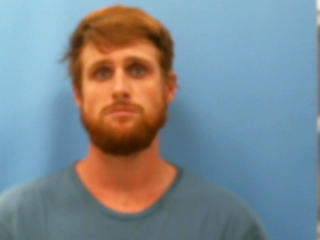 Timothy Andrew Arnold
Date of Birth: 7/5/1986