ALDOT HAS ISSUED A NEW TRAFFIC ADVISORY:
The Alabama Department of Transportation has issued a new traffic advisory for Franklin County. The maintenance will be in the area between Russellville and Belgreen going Westbound on Highway 24. The outside lane and shoulder will be closed for routine maintenance on the front slope of the shoulder of the road. Trucks will be entering and leaving the area. Please use extreme caution while traveling through the work zone! For more information, visit the ALDOT Road Conditions Site.
Remember, MOVE OVER FOR EMERGENCY VEHICLES, it's the law.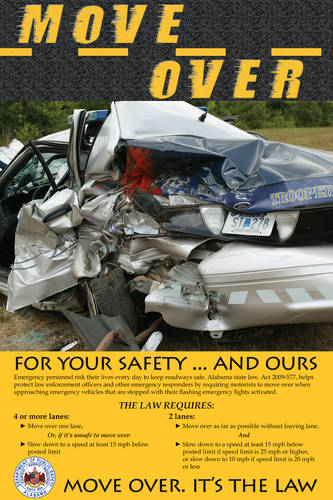 CLICK HERE FOR LARGER DETAILED FLYER
Check back here during inclement weather for further updates on road conditions.