Sheriff Swanson Hindman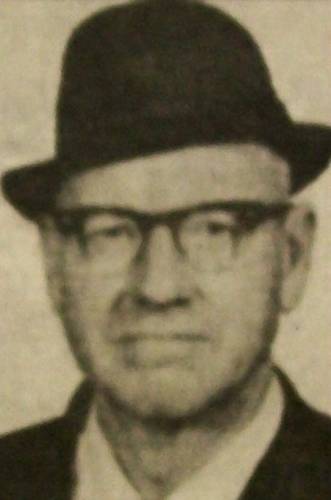 Sheriff Swanson Hindman
Term: Jan. 1971-Jan. 1975
W.S. "Swanson" Hindman was born April 4, 1918 in Mississippi, but shortly after his birth his family moved to the Old Burleson area of Franklin County, ALabama. He remained a resident of Franklin County until his death in September 3, 1996.
Always one who wanted to give back to his communicy, Sheriff Hindman first served Franklin County as a Commissioner in the late 1950's, before he was elected Sheriff and served in that capacity from 1970 to 1974. He continued working with the Sheriff's Department as Chief Deputy from 1978 to 1982. Even after leaving law enforcement, he assisted then Franklin County Circuit Judge John Jolly as bailiff.
Sheriff Hindman and three deputies were charged with working Franklin County 24 hours per day for seven days per week. While burglary, murder and other crimes were regularly investigated by the department, the illegal transport and sale of prohibited liquor and the discovery and destruction of moonshine stills utilized much of the time and resources of the department. However, a popular magazine of the time, Official Detective Stories, focused on a July, 1972 murder investigation and titled the article "Beaten to Death Because of Bragging, Booze and Sex". The article, published in March 1976, traced the case from investigation through trial and conviction of the two primary suspects giving national attention the the Franklin County Sheriff's Department while under the leadership of Sheriff Hindman.
Swanson Hindman was married to Florence Quinn Hindman almost 61 years at the time of his death. His wife, Florence, survives him and they have three children - Faye Hindman Guinn, Dan C. Hindman and Joyce Hindman Baker - eight grandchildren and seven great grandchildren.