With summer weather and the end of the school year comes the issues of summer safety for our children. To help keep kids safe this summer please check out the links below for information and tips on water safety, playground safety and home safety. Many kids stay home alone for at least part of the day during the summer vacation. We have included a link for a parent's guide from the Alabama Cooperative Extension System for children who must be home alone. Use these guides to help protect your children and teach them safety skills that will benefit them for years to come.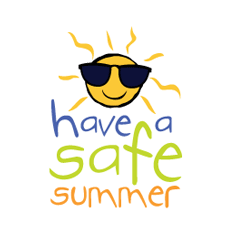 KEEP KIDS SAFE THIS SUMMER (cdc.gov)
This site includes tips on summer safety including Master Water Safety to prevent drowning and recreational water illnesses as well as many others.
CHILDREN AT HOPE ALONE (aces.edu/pubs)
Alabama Cooperative Extension System site. Great information for anyone with children who will be home alone during the summer vacation.
Pistol permits can now be purchased for one to five years at $12.50 per year. You must come in to our office to apply for or renew your permit. Please bring your Driver's License with you as well as your old permit for renewal. If you have never had a permit you may click here for a printable application that you may print, fill out, and bring with you along with your Driver's License to apply. For more information concerning pistol permits, check out our FAQ's (frequently asked questions) TAB from our home page.

Act 2013-283 was signed by the Governor, and the changes become effective August 1, 2013.

CLICK HERE TO SEE THE NEW ALABAMA GUN LAW
Below are informational graphs of the Franklin County Sheriff's Office Activity regarding both felony and misdemeanor arrests, service of civil papers and inmate transports, and 911 calls and calls for service for the past year, April 2013 to April 2014.

Click on Image for larger version.